Take a look at the new piece in progress that Jason Mathias is creating.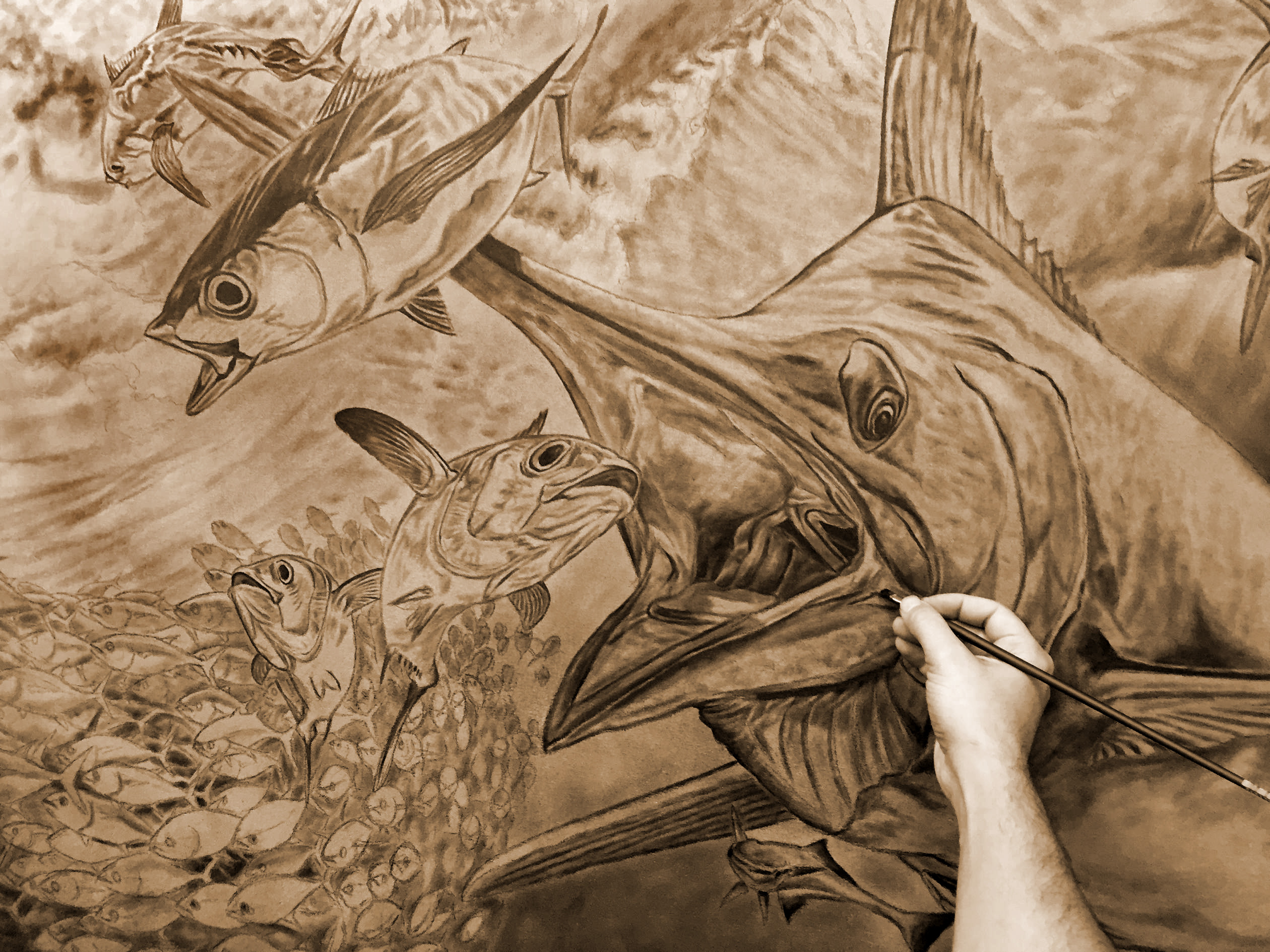 Here, you can see Jason laying in the underpainting with brilliant umbers and siennas. Jason says he likes to start out by drawing with paint in warm tones. Jason also mentions that this effect glows though the finished piece and warms up the cold deep blue environment of the ocean. Jason also says that It also allows him to lay out the details of the composition so he can focus on color theory without too many distractions.

Jason says this piece was Inspired by his experiences with Blue Marlin, fishing the Atlantic Ocean along the East Coast of the United States. Jason says he wanted to capture how the mighty Blue Marlin preys upon large schools of albacore Tuna.
Jason says we can expect the final piece to be completed within the next several months, so stay tuned for updates on this pieces progress.
Jason Mathias Studios Inc.