Description
"Samsung Galaxy S5 fine art phone case" by artist Jason Mathias: Carry around this unique piece of personalized art of a lit up Blue Marlin schooling up a ball of Tuna while protecting your phone all at the same time!
Our phone cases provide supirior quality with a double layer of protection- outer ABS plastic shell and rubber honeycomb inside for shock absorption and a well shielded sublimated aluminum fine art plate that wont fade.
Case provides effective protection from dust, damage or any other unexpected situations.
(Made in the USA)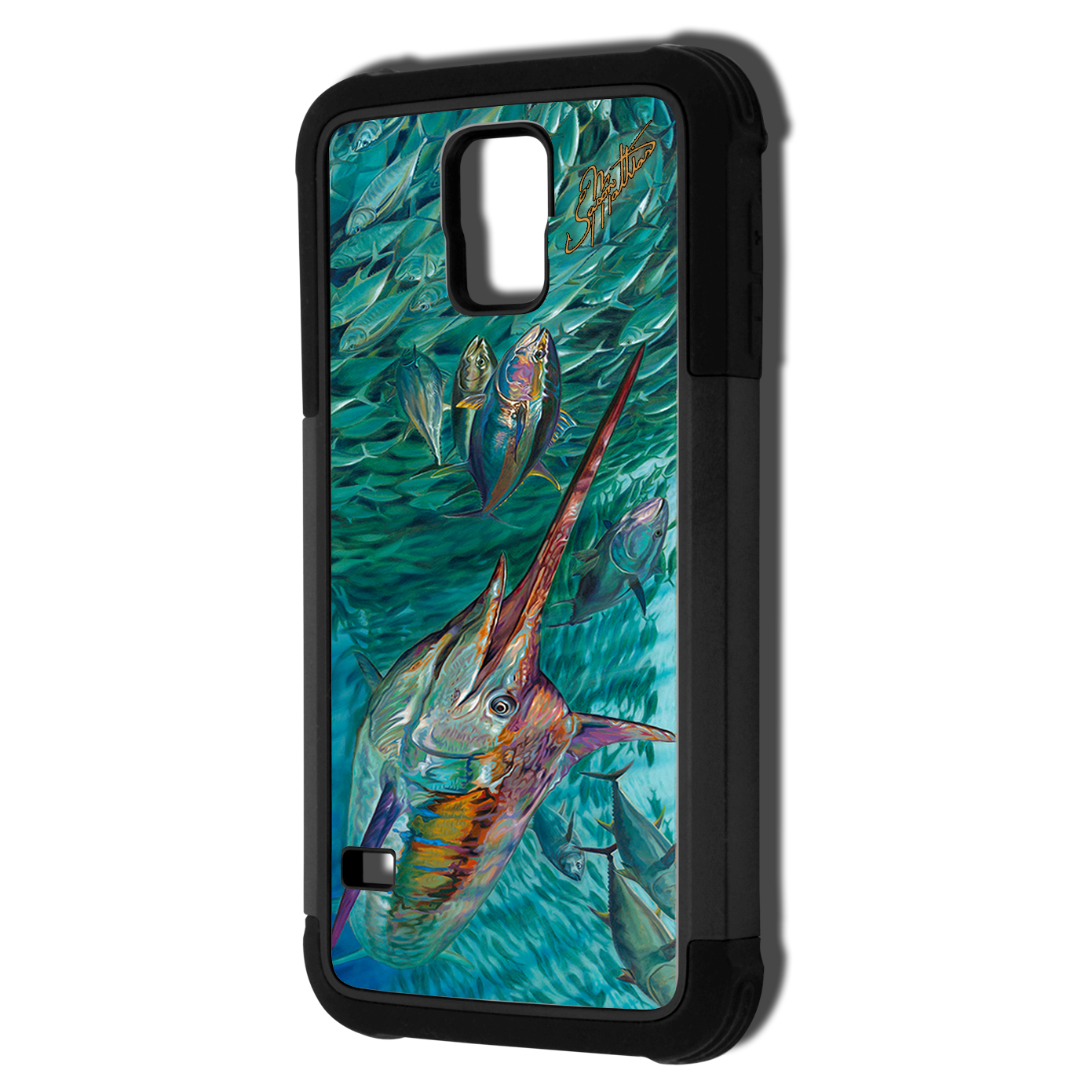 Additional Details
SKU:

SSGS5C-SR-SR-BM

Condition:

New

Weight:

0.50 LBS