Description
"iPhone 7 Plus fine art phone case" by artist Jason Mathias: Carry around this unique piece of personalized art of a brilliant Snook ambushing finger Mullet and Greenies with a Speckled Sea Trout and Redfish in the background while protecting your phone all at the same time!

Our phone cases provide superior quality when compared with other slim silicone rubber cases. Our case provides a layer of silicone protection- and an extended lip to protect your phone screen from touching or rubbing on surfaces. Our cases also have a comfortable textured grip and easy access to all buttons and plugins. The art plate is extremely tough, a well shielded sublimated aluminum fine art plate that wont fade or scratch.

Case provides effective protection from dust, damage or any other unexpected situations.
(Made in the USA)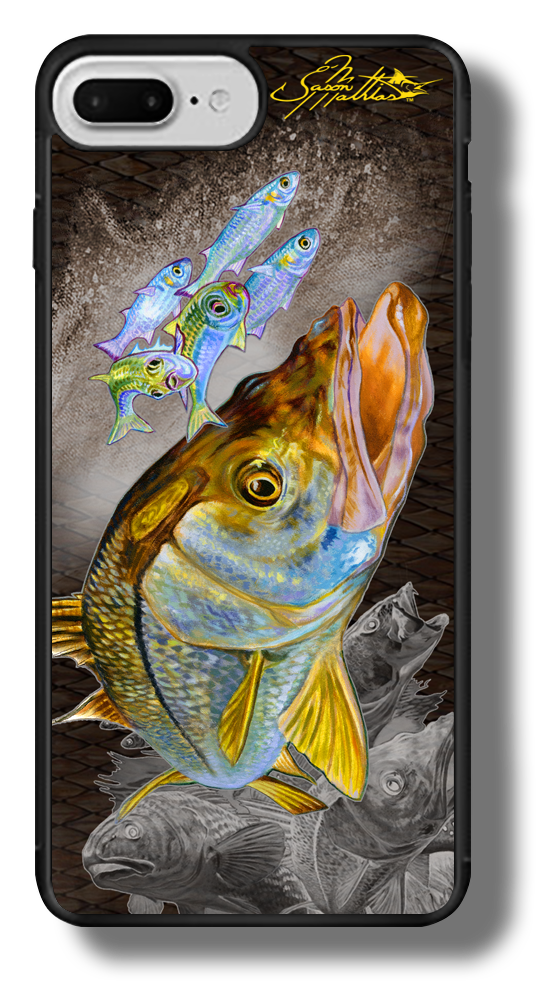 Additional Details
SKU:

IP7PC-SR-SS-S

Condition:

New

Weight:

0.50 LBS