Description
Custom fine art boat mats by renowned artist Jason Mathias. This beautiful customizable and personalized welcome aboard mat featuring the beautiful artwork of renowned artist Jason Mathias is sure to dress up your yacht or boat, making for a unique presentation. Totally customizable boat mats, perfect for charter boats, and yacht sales. Email us your logo and or boat name and we will make the perfect customized and personalized boat mat for you and your company using Jason Mathias's beautiful artwork.
Email us which Jason Mathias art piece you would like to use and your logo, boat name and or company name. Customizable mats take one week or less to complete. Email us at jasonmathiasart@gmail.com
Mats should not be placed into a cloths washer or dryer. They should be washed using a scrub brush and BLEACH FREE laundry detergent, rinsed and lined dried. We recommend spray on carpet cleaner used according to the directions on the can. You can safely hose off the mats as you wish.
Mats should not be left out in direct sunlight as the art will fade.
Mat size is "18x27"
Made in USA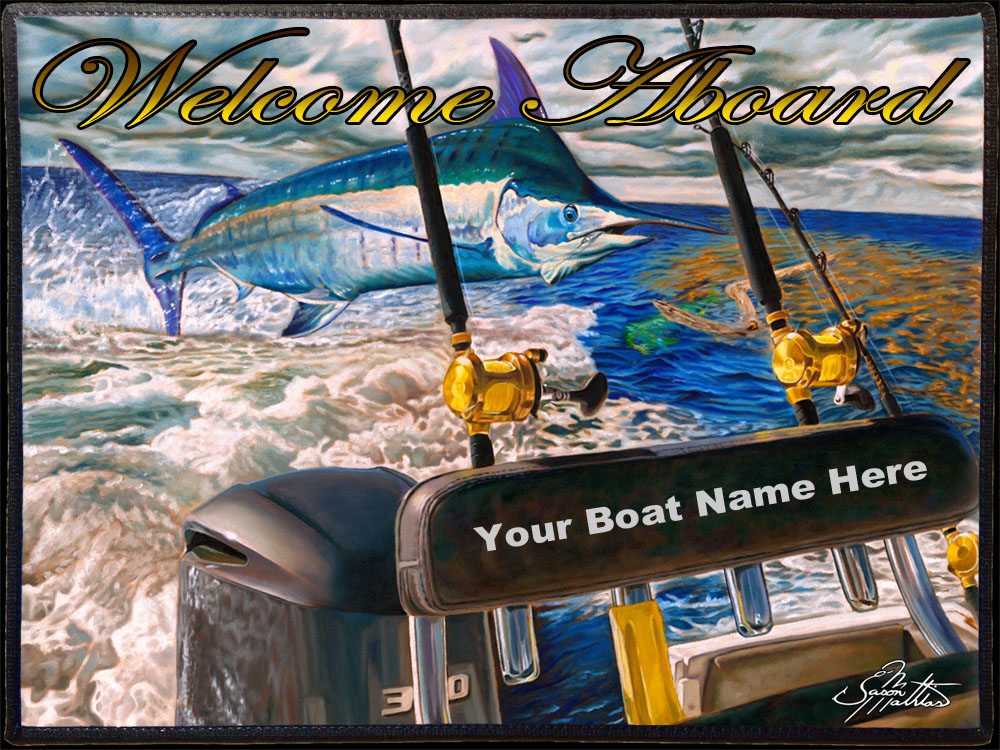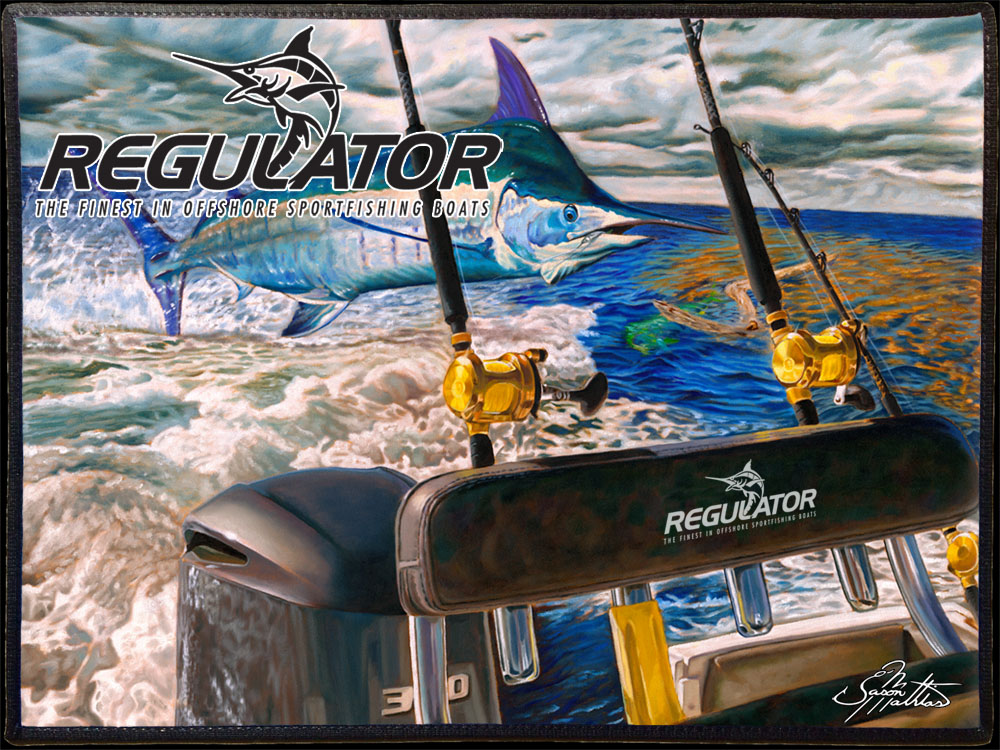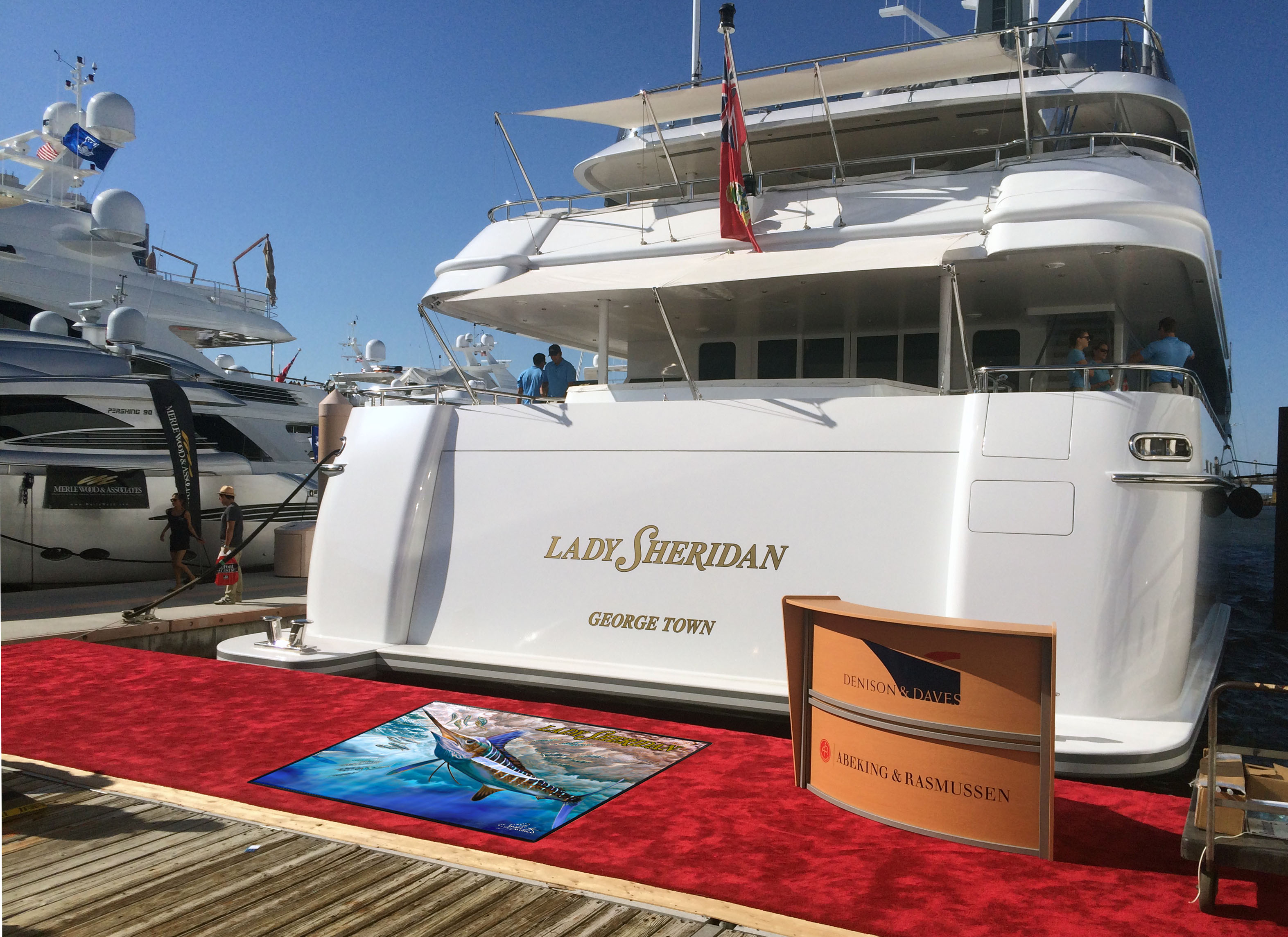 Additional Details
SKU:

BM-S-CBM

Weight:

3.50 LBS